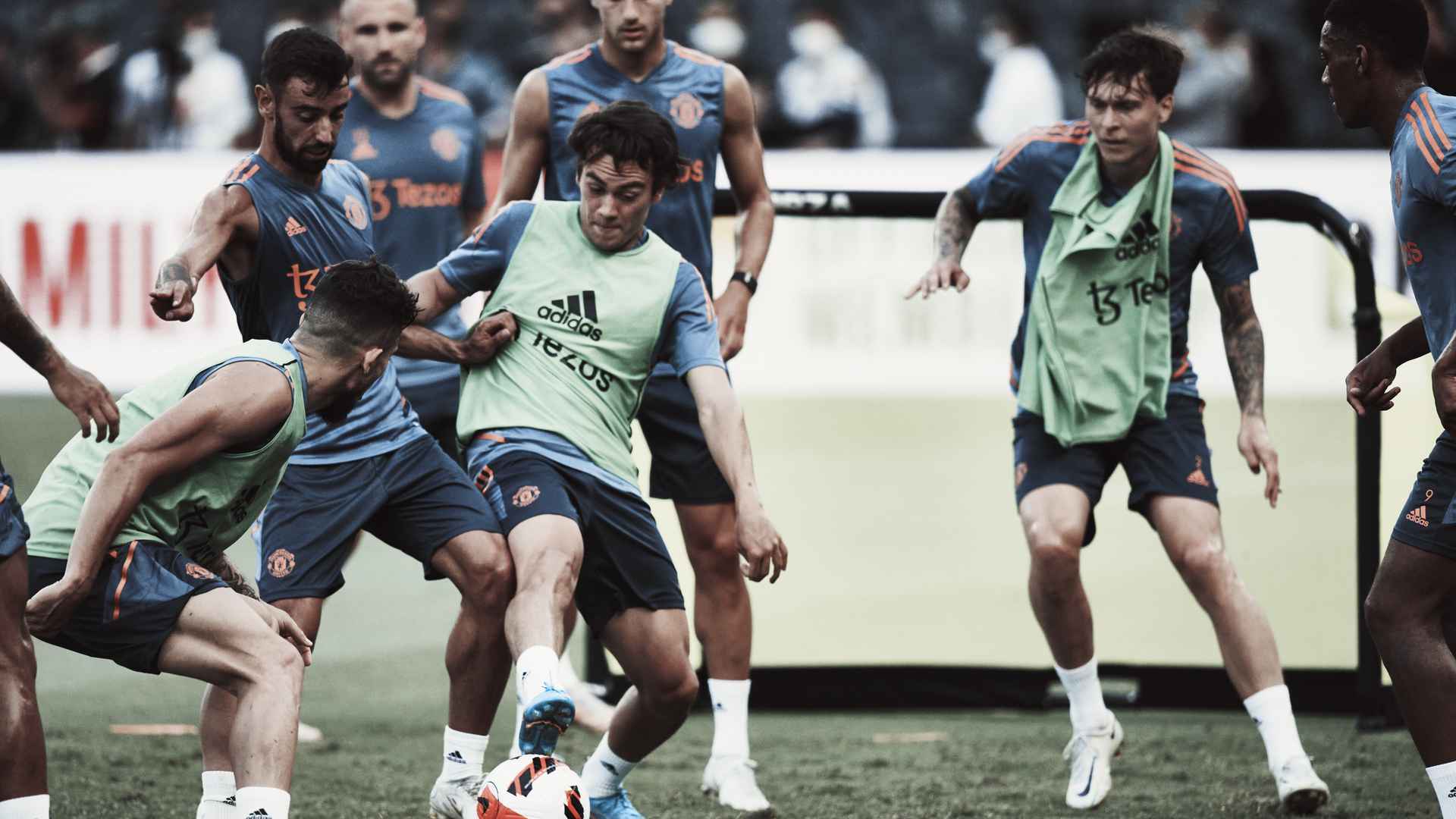 What happened at United's open training session?
In addition to the United shirts – and a few Liverpool tops – in the crowd, the world's media also enjoyed the rare opportunity to have a front-row seat to training, including around 20 from the UK's press pack.
All in all, the squad spent just over an hour out on the grass, with the biggest cheers reserved for the shooting drills at the end – and, of course, when the manager and a number of players stopped to sign shirts before returning to the dressing room.
Open training sessions like these are a brilliant chance for the fans to get close to United – and it's not too long until our loyal Perth supporters will be afforded the same opportunity, when Tour 2022 visits the Australian city later this month.