Good morning, SoCal. Here's what you need to know today.
Your Weather Planner
Get outdoors if you like the heat.
Temperatures today will be about 5 to 15 degrees warmer than yesterday for inland cities and another 2 to 5 degrees warmer for beach cities. 
During the afternoon, a sea breeze will keep the coast comfortable.
Get your 7-day forecast: LA West | LA East | San Fernando Valley/Ventura County | Orange County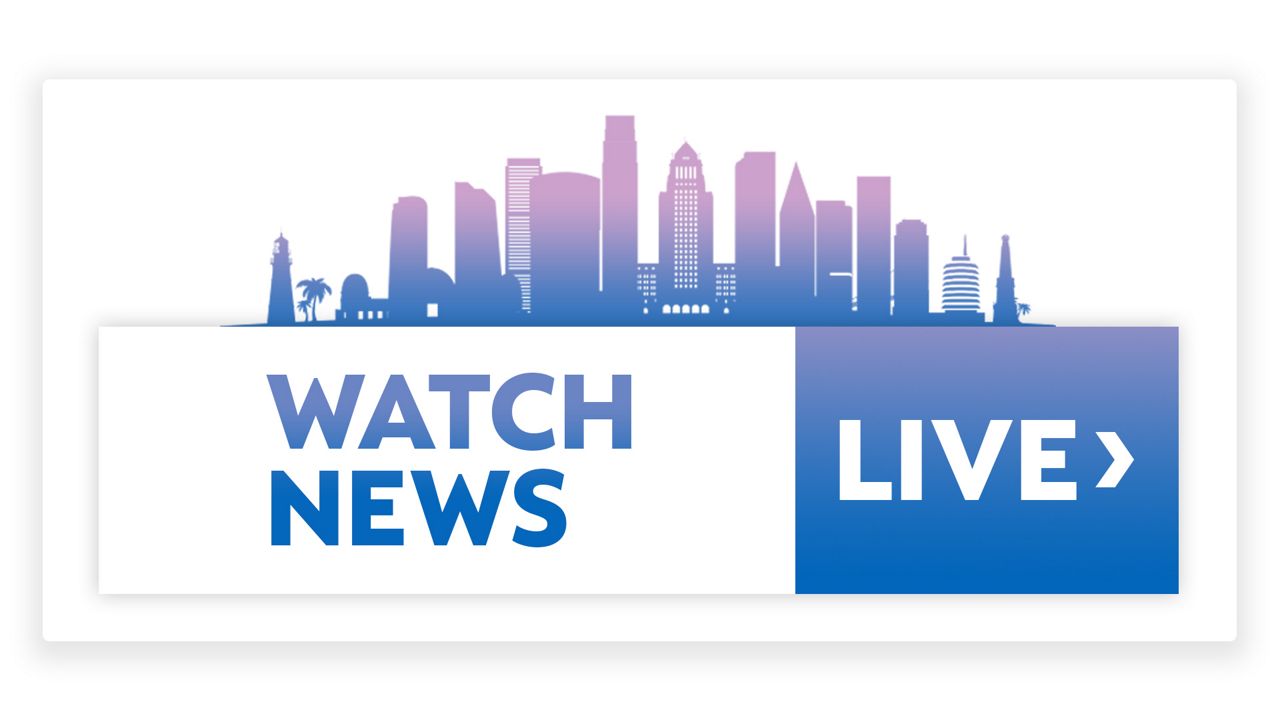 Around SoCal
1. LA City Council backs ban of homeless encampments within 500 ft. of schools
The Los Angeles City Council Tuesday backed a proposal by five council members to amend the city's law against homeless encampments in certain areas of the city to extend to within 500 feet of all schools and day care facilities.
The ordinance already restricts sleeping and encampments within 500 feet of schools and day care facilities after each individual location is approved for enforcement by the City Council.
On Tuesday, the council voted 13- 2 to have the city attorney prepare an ordinance amendment to prohibit sitting, lying, sleeping or storing personal property within 500 feet of "any school or day care."
The amendment will need to be approved by the City Council before going into effect.
2. Rep. Schiff proposes suspending federal gas tax, increasing taxes on oil profits
With gas prices continuing to set records both in the Southland and nationally, Rep. Adam Schiff, D-Burbank, announced a proposal Tuesday to suspend the federal gas tax in an effort to ease the pain at the pump.
The federal gas tax is currently 18.3 cents per gallon. Under Schiff's proposed legislation — "The Federal Gas Tax Suspension and Windfall Profits Tax Act" — the tax would be suspended through Dec. 31, 2023. 
Schiff's office said the five biggest oil companies — Shell, Chevron, ExxonMobil, ConocoPhillips and BP — have experienced a profit increase of more than 300% in the first quarter of 2022 compared to the same time in 2021.
Republican National Committee spokesperson Hallie Balch responded to the proposal saying: "California Democrats are all talk and no action, especially when it comes to reducing the extreme costs at the pump.
3. Parents, students protest ban on unvaccinated students at LA charter school graduation
A group of parents and students at Granada Hills Charter High School rallied outside the campus Tuesday in opposition to a policy that will bar students who aren't vaccinated against COVID-19 from participating in graduation ceremonies.
The Los Angeles Unified School District recently delayed implementation of its student COVID vaccination mandate until July 1, 2023, but Granada Hills Charter maintained its requirement.
In a statement, the school noted that 99% of students eligible for the shots have been vaccinated. The school insisted the policy was in the "best interests" of students.
According to the protesting parents, the school's policy will prevent 70 unvaccinated high school seniors from attending graduation ceremonies, including eight special-needs students.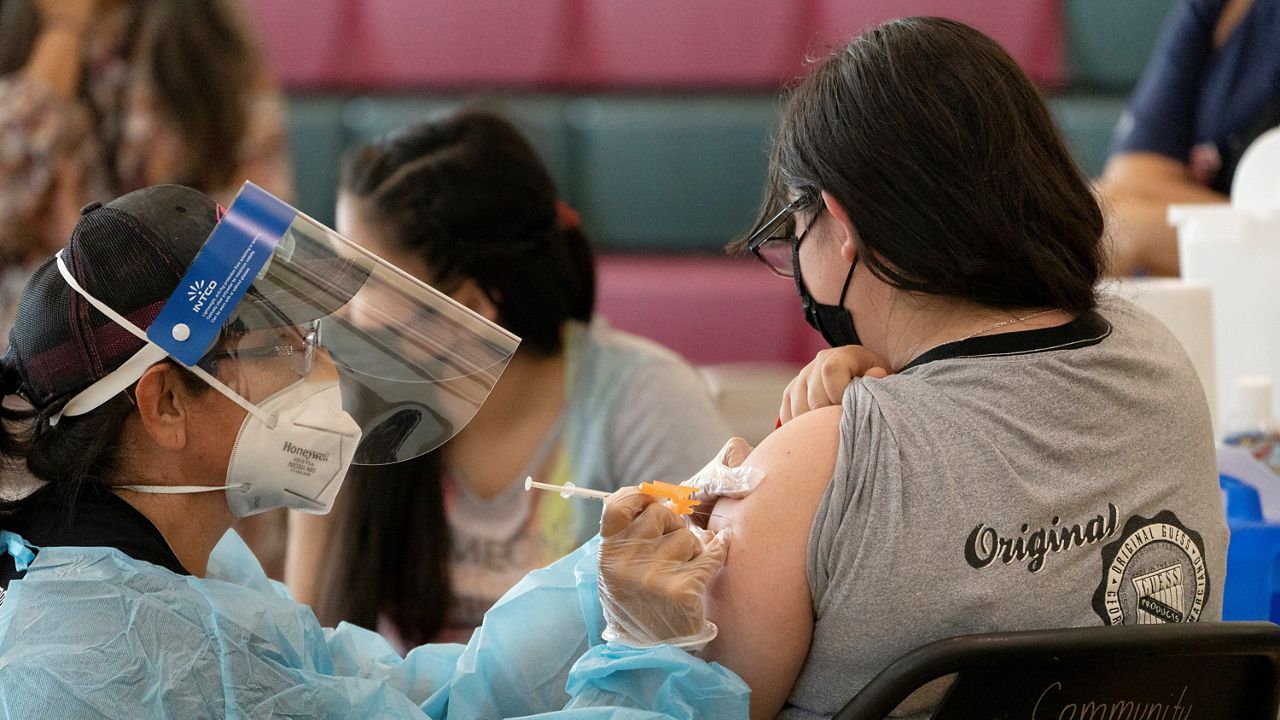 Around the Nation
1. Biden says U.S. sending medium-range rocket systems to Ukraine
2. Treasury Secretary Yellen: 'I was wrong' about inflation
3. Congress forges ahead on gun control bills in wake of Texas school massacre
Only on Spectrum News 1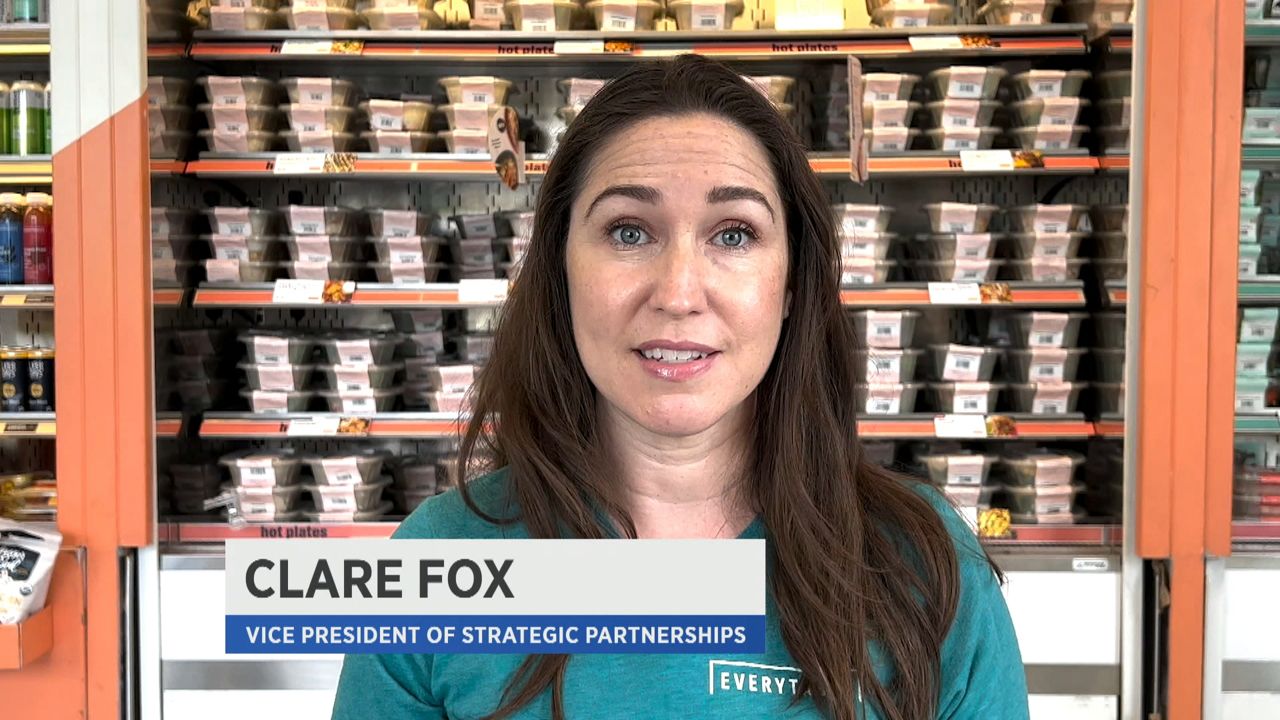 Everytable offering free senior meal deliveries through June
Everytable has teamed up with the Los Angeles Department of Aging to provide free meal delivery services to any senior citizen over the age of 64 as part of a program that will run through the month of June.
Clare Fox, vice president of strategic partnerships with Everytable, said the Department of Aging collaborated with the company because food insecurity among seniors is their most pressing issue.
Any senior over 60 is eligible for the program as long as they can prove they are residents of LA.
Click the link above to find out more.
SoCal Snapshot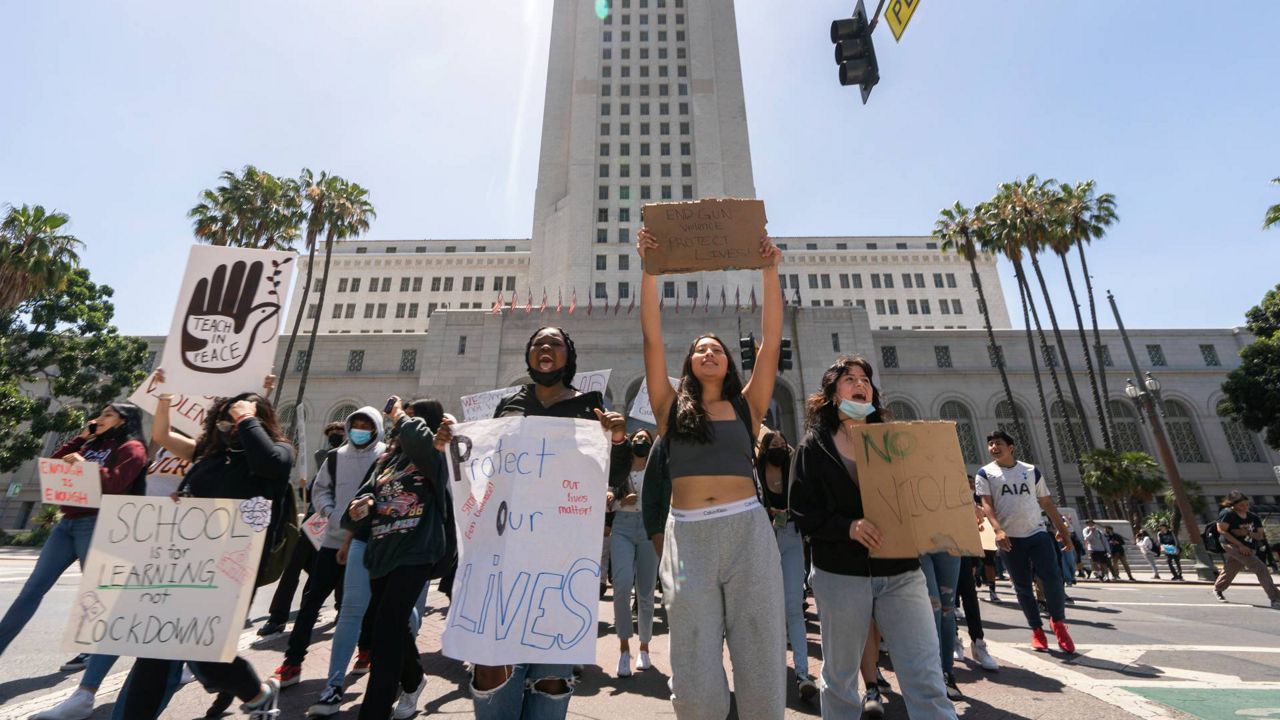 Dozens of high school students at Miguel Contreras Learning Complex walked out to show their support for students and families in Uvalde, Texas, by rallying Tuesday outside Los Angeles City Hall. (AP Photo/Damian Dovarganes)