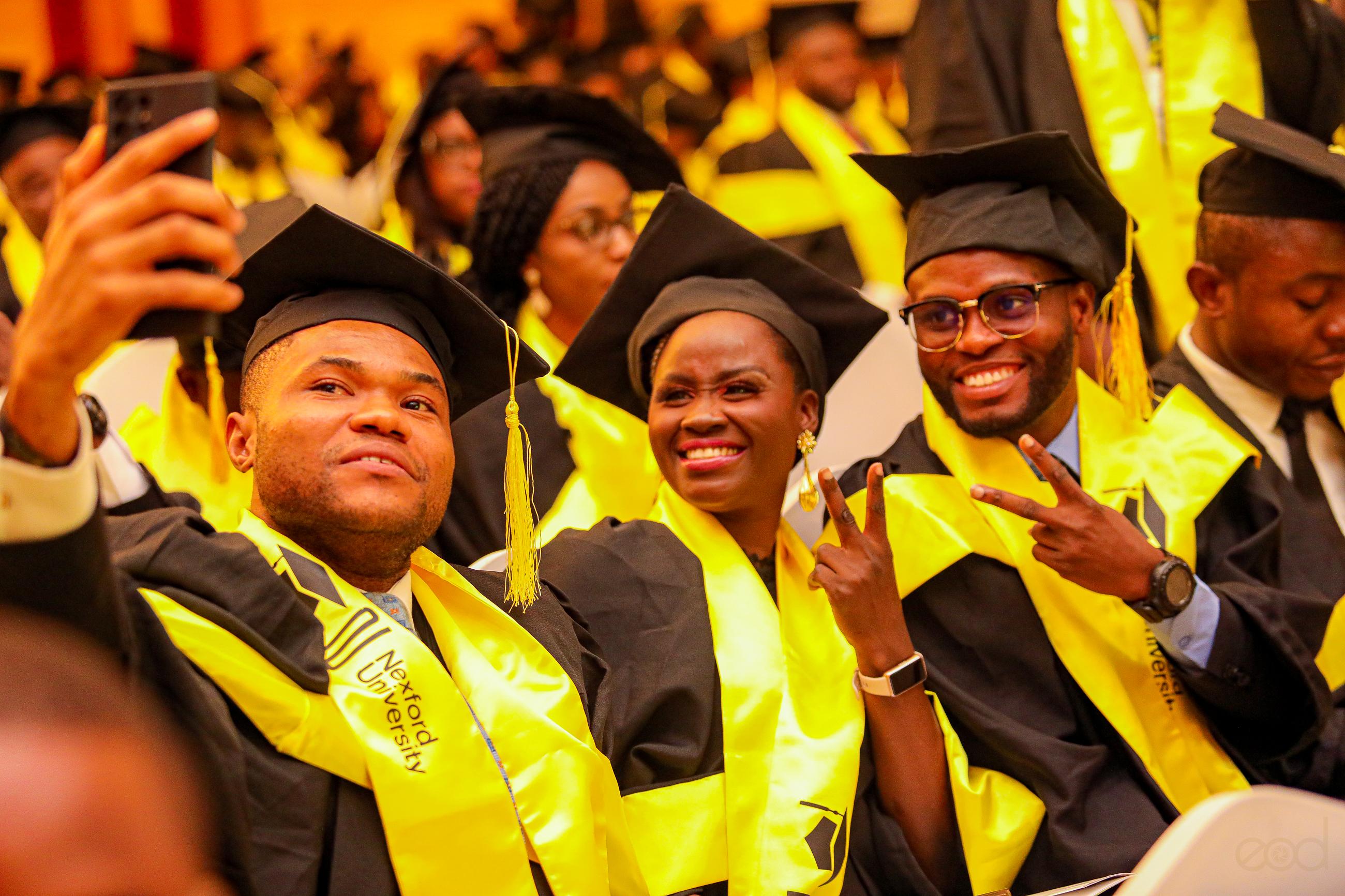 Why you should choose Nexford University for your online studies
Why you should choose Nexford University for your online studies
Tuesday November 22 2022

In today's highly competitive Kenya job market, people are trying to gain an edge by adding more skills to their repertoire.
They may wish to pursue a certificate, diploma, degree, or postgraduate program that they believe will provide them with the necessary skills to compete in the global job market.
Some are already working and are unwilling to quit their jobs to pursue on-campus higher education. They want to work and study at the same time.
This explains the growing popularity of online learning and many Kenyans are adopting this form of study since it allows them to "kill two birds with one stone", work and study at the same time.
One of the universities that Kenyans are joining is Nexford University, an industry leader in the online learning space.
The American university offers its courses entirely online, and this is an option that busy Kenyans are finding quite attractive because of the flexibility they enjoy.
As Kenyan students prepare for success in the global talent market, Nexford University is providing them with the necessary skills to stand out as digital leaders in today's dynamic tech world.
Online learning also prepares them to work remotely, a trend that has gained traction since the onset of the Covid-19 pandemic.
Learners from 95  nations, including Kenyans, are studying 100 per cent online at Nexford University while enjoying 24/7 support from advisors and faculty.
One of Nexford University's Kenyan learners is Hesbon Oenga. When he decided it was time to pursue a degree, he chose to study online through Nexford University. Rachel Ndunda, too, chose the same university, as Beatrice Ani.
These three Kenyan students give their reasons for choosing Nexford University and share their individual learning experiences.
As a mother, Rachel says that attending Nexford University gives her flexibility. She also appreciates how reasonably priced the university's education is. For a four-year undergraduate program, Nexford charges Sh10,900 per month, and for an 18-month MBA program, Sh21,900 per month.
Hesbon, who is pursuing a Bachelor of Business Administration in Supply Chain Management, loves that he can work and study – at the same time. "It saves me time and money because I don't have to move around," he says, pointing out that not having to study on a physical campus reduces costs for him.
On her part, Beatrice, who is studying for an MBA, cites affordability, flexibility and the quality of Nexford's education as what has impressed her.
Beatrice is excited that she can study for an American MBA while in Kenya, from the comfort of her home. "I would recommend Nexford University to every person who wants to improve digitally, professionally, and personally."
She adds: "Nexford University is the next big thing, and everyone should be part of it."
You can learn more about the learning experience of these Kenyan students in its ranks across multiple disciplines; from these YouTube videos, Video 1 and Video 2.
Nexford University's ties to Kenya extend beyond these students, as the American university also has Kenyan employees in its ranks.
Prospective learners from any part of the world can choose from an array of degree specializations and acquire in-demand skills.
The Washington-based university was established in 2017, in response to a global need for a different kind of higher education. Conceived as a next-generation university, Nexford is for today's digital learners who want to master in-demand skills without having to quit their jobs, as they would have to for a campus-based education.
Nexford University believes this is the time for a paradigm shift in university education and putting learners first, giving them the skills to succeed now — and in the future, should be a priority.
Nexford University recently held its first global graduation in Washington DC (Nexford's hometown) in the United States, releasing the graduates of 2022 into the global labor market.  
To learn more about this modern university, visit https://www.nexford.org/